← Back
Instructional Design: Dell Technologies
Dell Digital Accessibility Education
As the Senior UX writer assigned to the Accessibility Education team, my role included a variety of technical and instructional writing tasks. When I joined the team in June 2022, the ream priority was to complete level 2 of our ACE (Accessibility Champions Education) program. The goal of ACE is to educate Dell's workforce on the importance, practice, and implementation of accessibility throughout Dell's products.
ACE Level 2
The ACE Level 2 educational program consisted of 8 modules covering such topics as the WCAG (Web Content Accessibility Guidelines), common accessibility issues, using automated testing tools, and accessibility-focused personas.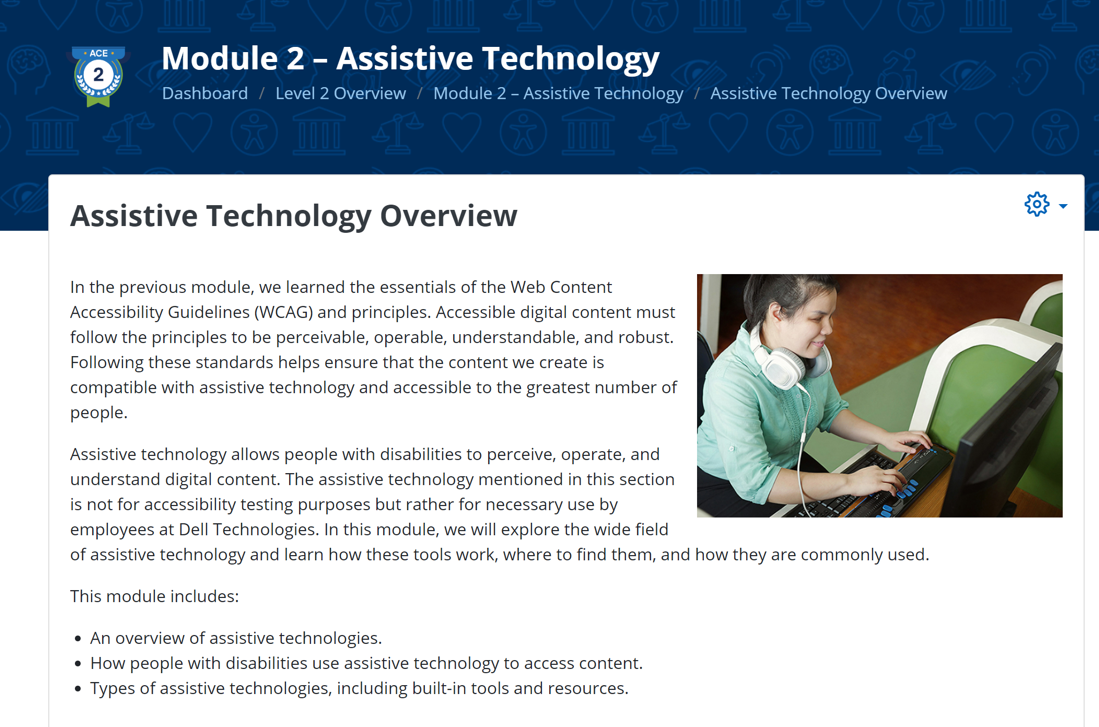 My Team
I worked on a team which included a project manager, UX designer, instructional designer, and a software engineer. This was the bulk of the accessibility education team. Throughout the project, we were also joined by accessibility SMEs, and other project leads.
Working remotely, our team met daily for touchpoints and working meetings via Teams. I also attended weekly reporting sessions and standups with the general Accessibility team and the Generative Content team.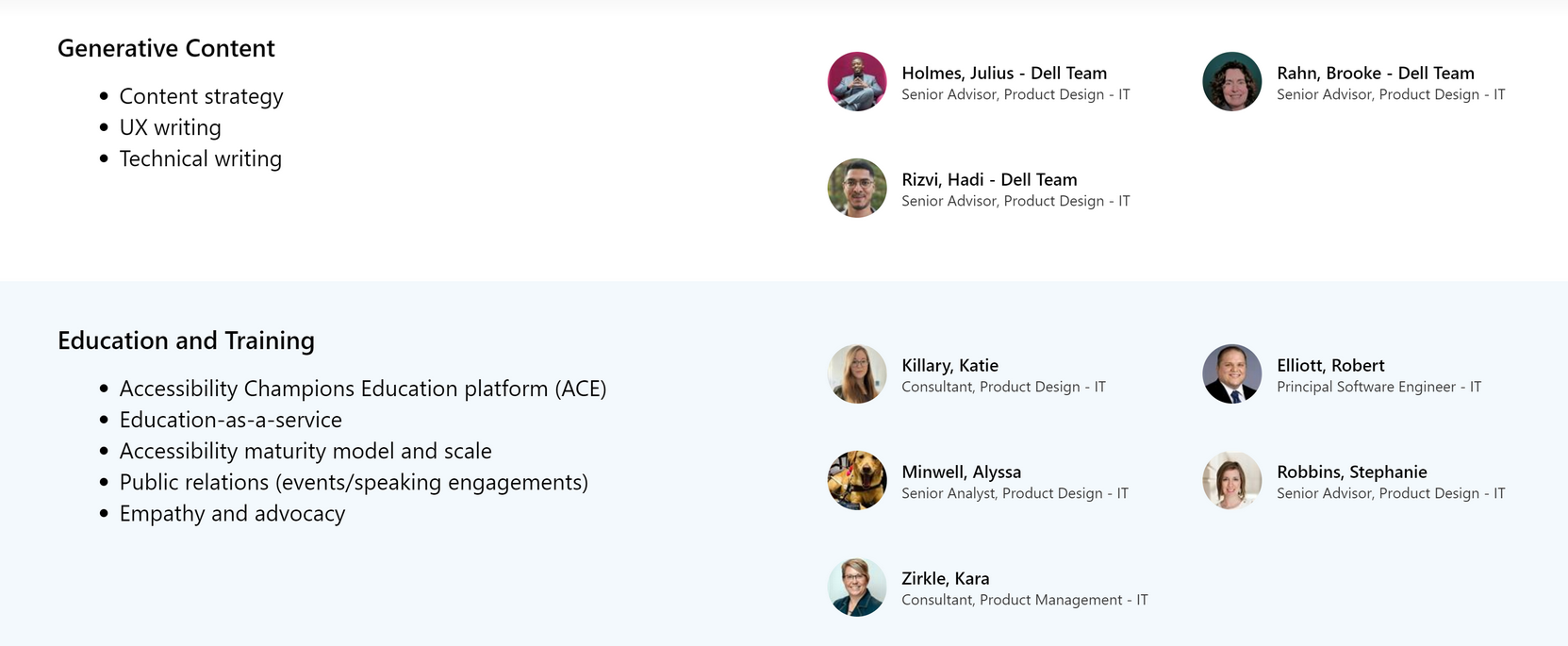 My Work
Creating the ACE Level 2 program required a high level of collaboration with all members of the team, as well as Subject Matter Experts.

Throughout the project, I was responsible for:
Copyediting and proofreading written content.
Approving edits and track changes in Word.
Maintaining file structure within Teams.
Following naming conventions and the Dell style guide.
Writing alternative text for images.
Creating clear and concise copy for learning modules.

Work Examples
Screenshots of ACE modules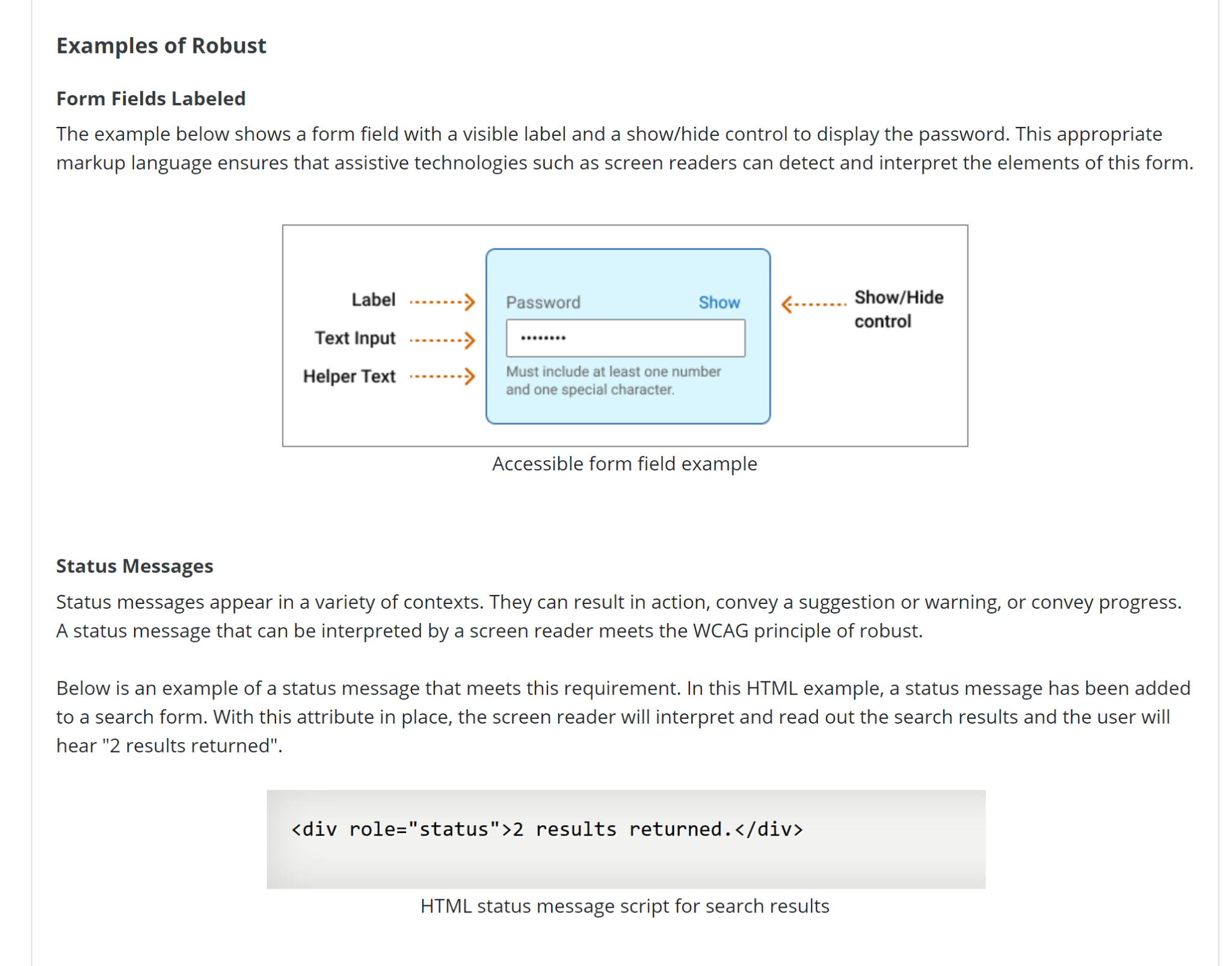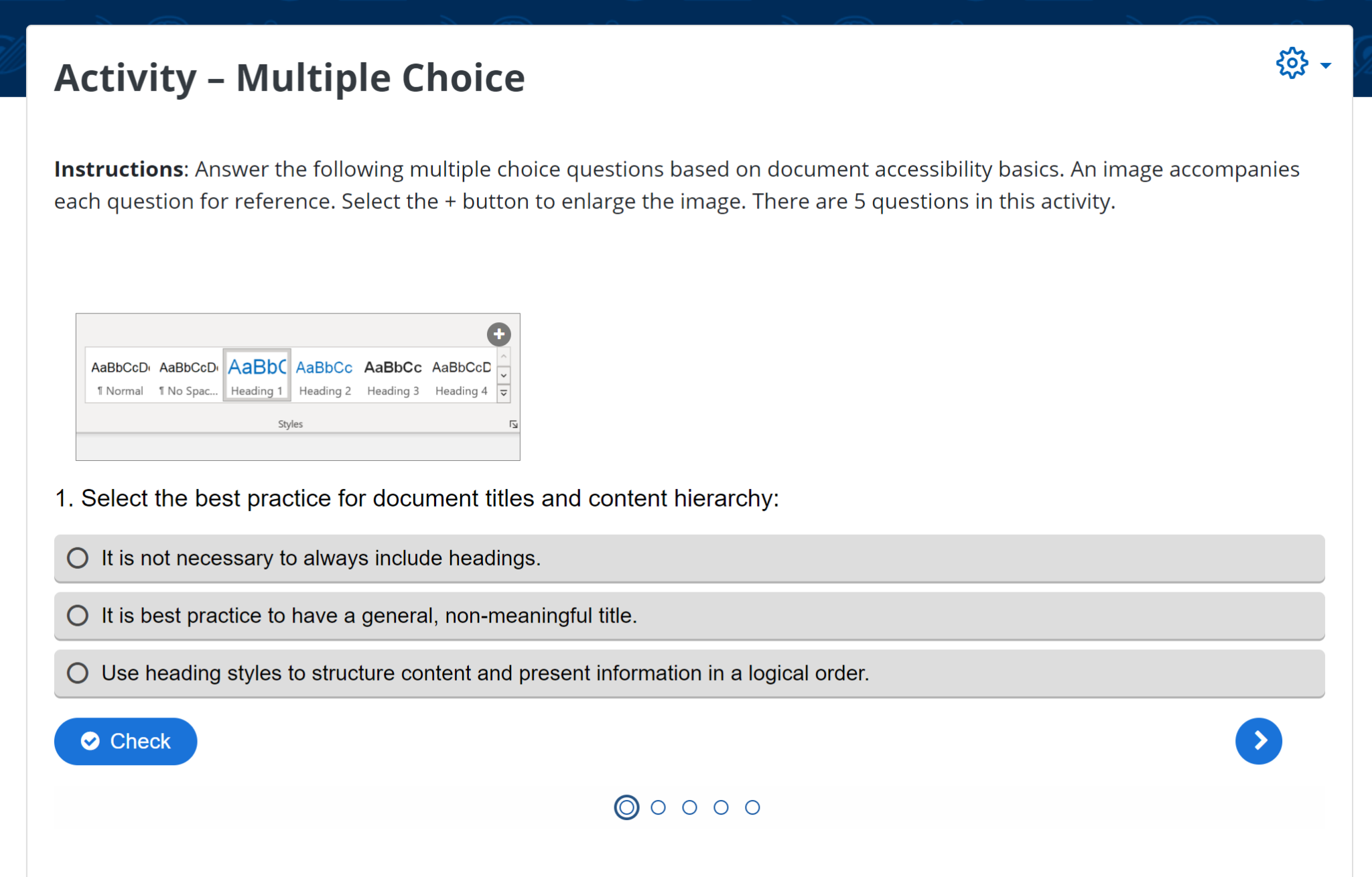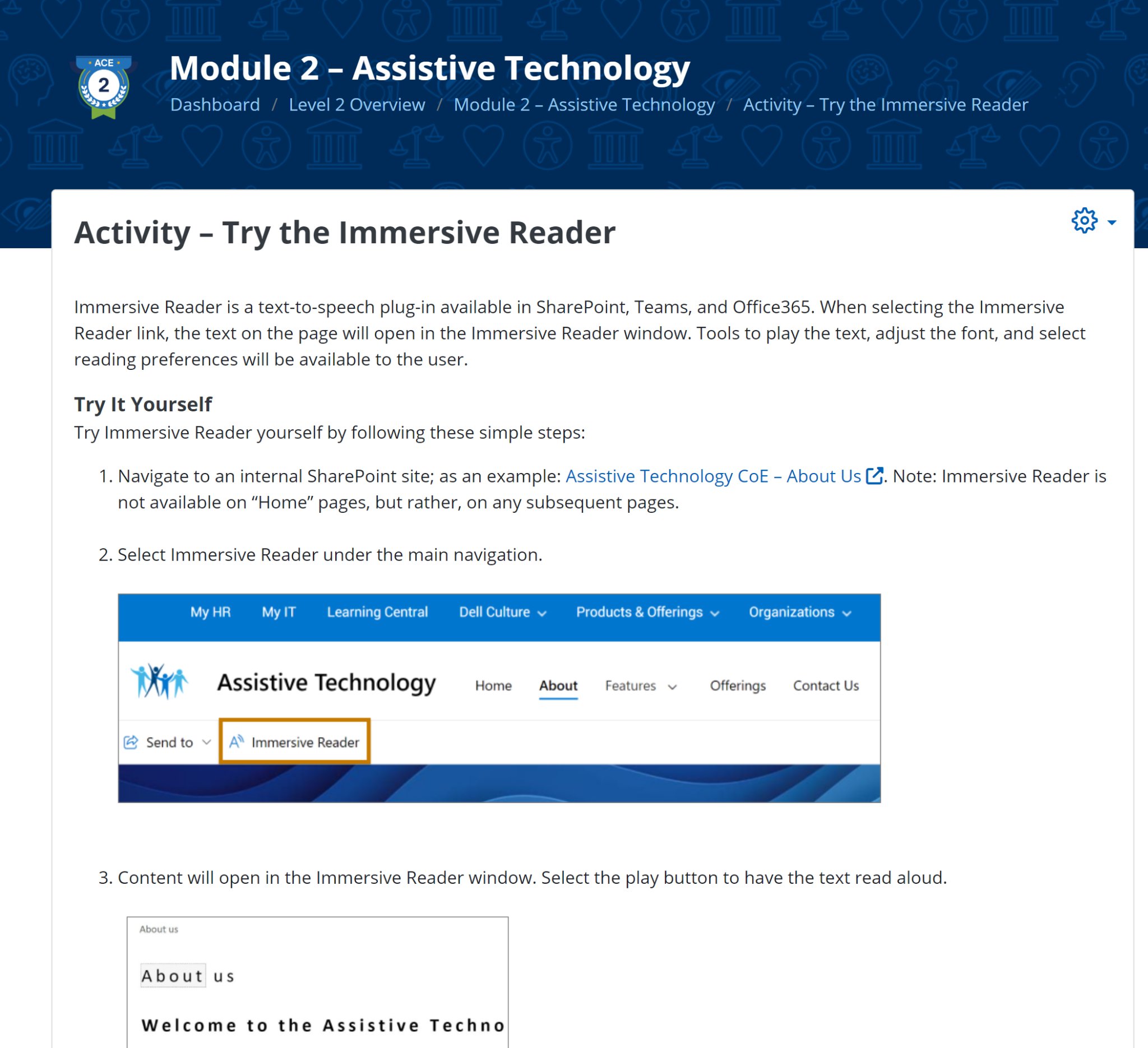 Impact
My work designing, writing, and editing the Accessibility Champions Education (ACE) course had far-reaching effects at Dell Technologies. To date, over ten thousand employees have taken the course and improved their knowledge of accessibility. This translates to the creation of more accessible Dell products for consumers.
The ultimate goal of ACE is to include it as required training for all 130k Dell employees worldwide. I am extremely proud to have had such a long lasting and important impact at Dell through my work on ACE.